By: Dani
In honor of the Etsy purchase I just made, this week's Geek Chic spotlights these adorable Tinkerbell bottle caps made and sold by All That Sparkles Bowtique. My daughter is having her 3rd birthday party in just a few weeks with a "Winter Fairy Wonderland" theme, so I searched for some easy to use, and affordable crafting ideas. I came across these cute little trinkets and loved the flexibility, creativity, and price. And the five star review of the shop was also a big seller for me. And I have to say that I was super impressed with how quickly the order shipped out! I can't wait to get them in!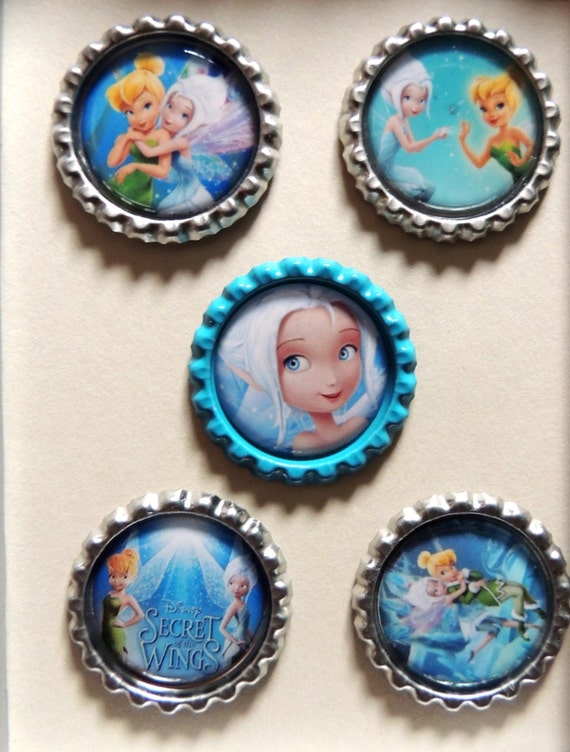 So let me talk in detail about the bottle caps themselves. Each order comes with 5 unique bottle caps that feature a character from the Tinkerbell storyline. (Not looking for Tinkerbell? No worries because there are several different sets available!) The bottle caps are super versatile. Personally, I bought them so that party guests can make them into necklaces as cute little keepsakes from the party. The seller will put holes in the bottle caps at no extra cost! And at only $3.75 plus shipping for 5 bottle caps they are already a great price! You can also choose between silver and aqua color and between clear and glitter epoxy. I chose aqua and glitter! We are talking about 3 year olds, after all! According to the seller, some other great ideas for using the bottle caps include "scrapbooking, hair clips, bows, headbands, jewelry and cell phone cases."
To get your own set of bottle caps or to see everything else available, visit All That Sparkles Bowtique here!
Let me know what you think of these cute little gems! Would you order them? Fill me in in the comments!