by T. Mack
Warner Bros has released the official synopsis for Batman V. Superman: Dawn of Justice. The movie is set for release on March 25, 2016 and is directed by Zack Snyder. Henry Cavill is starring as Superman with Ben Affleck as Batman and Gal Gadot as Wonder Woman. Jason Momoa is also cast in the film as that new, darker Auquaman that made all the fangirls (and fanboys for that matter) swoon a few months ago when the photo was released.
The synopsis for Batman V. Superman is as follows:
Fearing the actions of a god-like Super Hero left unchecked, Gotham City's own formidable, forceful vigilante takes on Metropolis's most revered, modern-day savior, while the world wrestles with what sort of hero it really needs. And with Batman and Superman at war with one another, a new threat quickly arises, putting mankind in greater danger than it's ever known before.
The first trailer for the movie was released last month and gave some hint at the conflict between the two titular characters. This new synopsis helps give a slightly clearer idea of what is happening in the trailer we saw and what we could expect that has not yet been shown. Although, neither the synopsis nor the trailer tell us how Wonder Woman will fit into any of it. Neither do they really give us great clues as to what we can expect from Jessie Eisenberg's Lex Luthor. The second part of that could be referring to him, but I doubt Lex Luther is really a greater danger than mankind has ever known. There have been rumors of Doomsday joining this party and it could be referring to him. Time will tell. Likely, subsequent trailers between now and next March will give us the information we're wondering about and more than we would prefer. Since trailers typically seem to give way too many spoilers these days, I doubt we'll have to wait to the movie's release to get more clarification.
In the meantime, read over the synopsis again and take one more look at the trailer below. What thoughts do you have about both? Do you expect this to be an awesome movie or a jumbled mess? Tell us in the comments.
And just in case anyone was unclear what I was talking about when I referred to Auguaman's new look, just take a peek at old, classic Aquaman versus the new look created for Momoa's take on the character. Which do you prefer?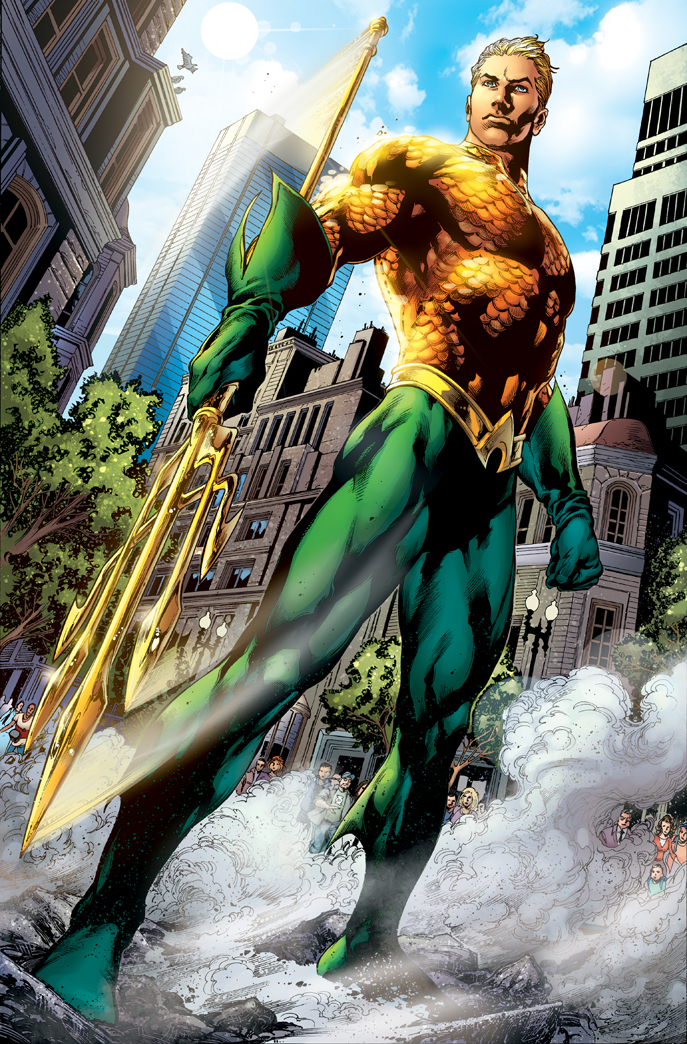 Old vs New